Kesgrave Town Market
1st Kesgrave Scout Hall / Town Square (nr Tesco)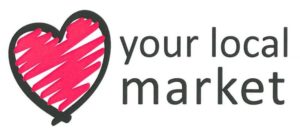 NOVEMBER'S MARKET IS ON SATURDAY 18th

The market is from 9am – 12noon at Kesgrave Scout Hall, Rupert Fison Square.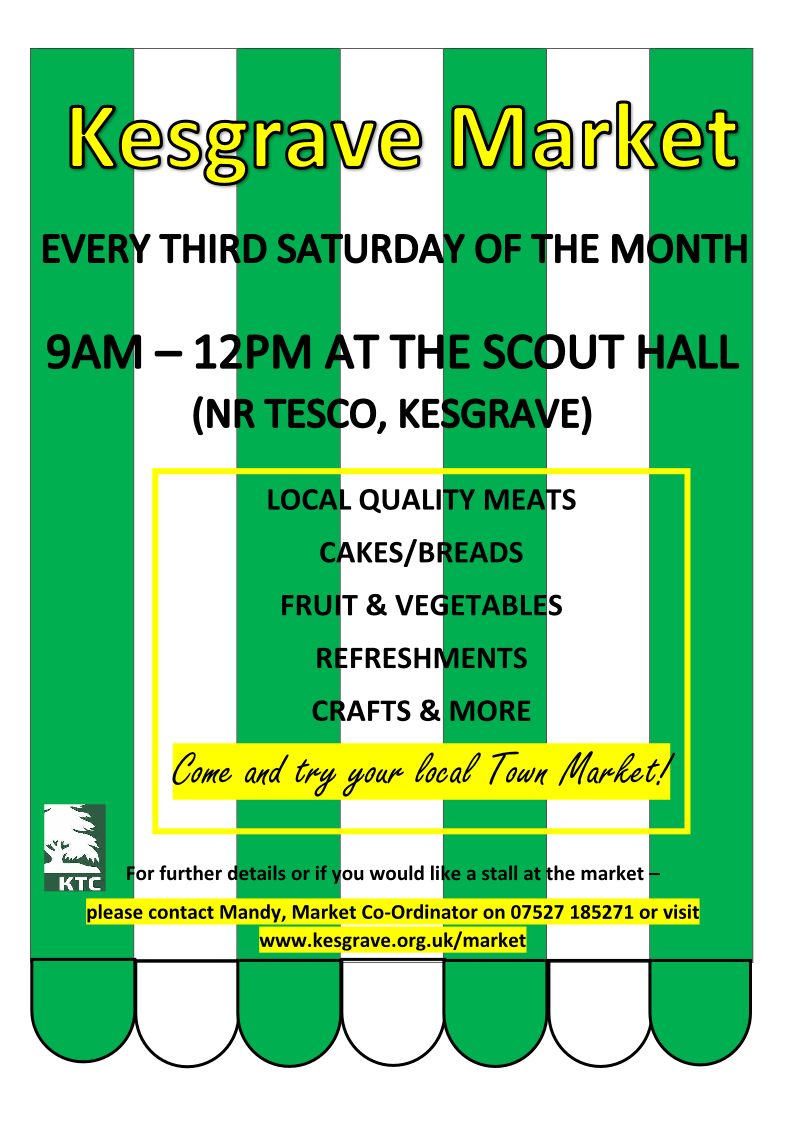 Place your orders online for collection at the market
(some products are only avilable to order this way)
Click to visit www.kesgrave.org.uk/market/clickandcollect
---
Kesgrave Market is held from 9.am – 12.00 on the 3rd Saturday of each month.
It is under cover in the Scout Hall, where you will find a variety of locally produced fresh meat and meat products, bakery goods, fruit and vegetables, juices, cheeses, deli products, preserves and a selection of craft goods. Please note a few of these products are only available via Click and Collect and do not have a stall at the Market (see core stall holders below).
Each month, there are offers from stall holders and sometimes free activities and charity stalls.
The core stall holders are:
Oh Sugar 

– Selling a wonderful range of local, Homemade Sweet and Savoury Treats (eg, Scones, Sausage Rolls and Cheese Straws; Brownies, Blondies, Rocky Road, Mini Victoria Sandwiches and more)

Victoria's Bakery – Loaves, Baps, Straws, Scones, Cakes, Flour, Sugar, etc. 

** Please Note: Victoria's Bakery Products are only available at the Market via Click and Collect. They do not have a stall at the Market. **
The Country Market – Handmade Craft items; Homemade Pies and Sausage Rolls, as well as a selection of Homemade Cakes and Jams, including gluten and dairy free options
Willow Farm – Local Honey
Maybe you, or someone you know is interested in joining the Market Traders with a new stall? Or you would like to run a charity stall to either raise funds or to promote your organisation. If so, please contact the Market Co-ordinator, Mandy Camilleri, to talk about joining the Traders and help us make shopping at the Market an even better experience.
Location
Kesgrave Scout Hall
Twelve Acre Approach
Kesgrave
IP5 1JF
Contact
Mandy Camilleri
07527185271
Further Details

www.facebook.com/KesgraveMarket