A WALL FOR ALL
paint a picture, write a poem or just say thank you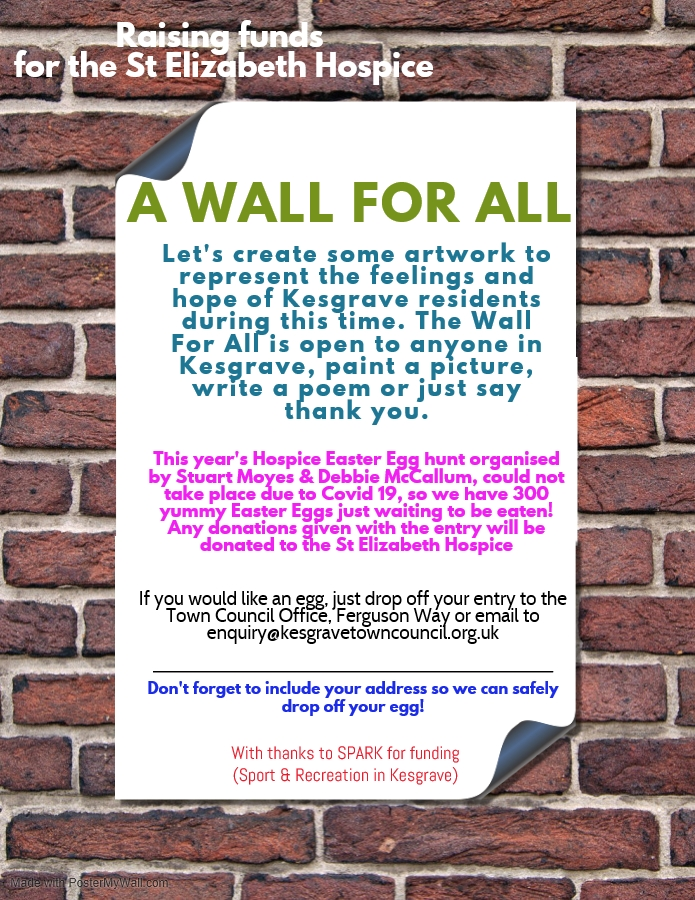 Let's create some artwork to represent the feelings and hopes of Kesgrave residents during this time.
The Wall For All is open to anyone in Kesgrave, paint a picture, write a poem or just say thank you.
This year's Hospice Easter Egg Hunt organised by Stuart Moyes & Debbie McCullum, could not take place due to Covid 19, so we have 300 yummy Easter Eggs just waiting to be eaten!
Any donations given with the entry will be donated to the St Elizabeth Hospice.
If you would like an egg just drop off your entry to the Town Council Office, Ferguson Way, Kesgrave or email to enquiry@kesgravetown council.org.uk
Don't forget to include your address so we can safely drop off your egg!
with thanks to SPARK for funding
(Sport & Recreation in Kesgrave)