SURVEY: Would you be prepared to pay an extra £2* a month for policing in the county?


Suffolk's PCC, Tim Passmore has confirmed he is proposing to raise the policing element of the council tax by £2 a month per household and wants to hear your views. If you haven't already done so, please click here to take part in the PCC PRECEPT SURVEY.
The deadline for your views is 9am on Monday 14th January.
If it goes ahead this will see an additional 29 police officers recruited to the force.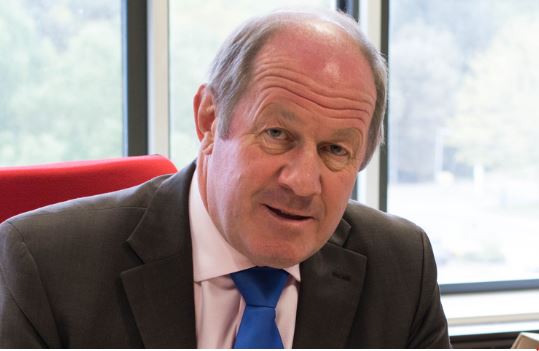 Tim Passmore said, "On 13 December  the Policing Minister, Nick Hurd made his announcement about police funding for the next financial year. The Minister has given PCCs the ability to raise the policing element of the precept by up to £24 per annum for a Band D property.
"This has put me in a very difficult position, but I feel I have no choice but to consider the maximum increase because without it, the policing capability across the county would be compromised."
If the Police and Crime Panel supports the proposal the £24 increase, based on a Band D property, will see an extra 29 police officers on our streets along with 24 Suffolk police staff investigators  and a share of 45 police staff with Norfolk and a much-needed investment in technology and equipment to deal with modern-day challenges in the county.
Tim Passmore added, "Difficult decisions need to be made but the overwhelming view of the public that I talk to say they want more officers policing the county and this proposal gives us exactly that."Every year costs go up but the government funding does not increase at the same rate. My only realistic option is to raise the precept."
Full detail is available on the  PCC's website www.suffolk-pcc.gov.uk.
The PCC will present his proposal to increase the policing element of the council tax to the Police and Crime Panel on January 25th for their approval.
The papers for this meeting will be published five days before on Suffolk County Council's website, www.suffolk.gov.uk.
This is a breakdown for properties in all council tax bands:
BAND A
Proposed rate for 2019/20 – £141.84
Proposed annual increase in 2019/20 – £15.96
Precept paid in 2018/19 – £125.88
BAND B 
Proposed rate for 2019/20 – £165.48
Proposed annual increase in 2019/20 – £18.62
Precept paid in 2018/19 – £146.86
BAND C 
Proposed rate for 2019/20 – £189.12
Proposed annual increase in 2019/20 – £21.28
Precept paid in 2018/19 – £167.84
BAND D 
Proposed rate for 2019/20 – £212.76
Proposed annual increase in 2019/20 – £23.94
Precept paid in 2018/19 – £188.82
BAND E 
Proposed rate for 2019/20 – £260.04
Proposed annual increase in 2019/20 – £29.26
Precept paid in 2018/19 – £230.78
BAND F 
Proposed rate for 2019/20 – £307.32
Proposed annual increase in 2019/20 – £34.58
Precept paid in 2018/19 – £272.74
BAND G 
Proposed rate for 2019/20 – £354.60
Proposed annual increase in 2019/20 – £39.90
Precept paid in 2018/19 – £314.70
BAND H 
Proposed rate for 2019/20 – £425.52
Proposed annual increase in 2019/20 – £47.88
Precept paid in 2018/19 – £377.64